March 19th, 2018
BOOTHSTARS DAILY THOUGHT
Monday, March 19, 2018
Please scroll down for the
DAILY THOUGHT and
IF TODAY IS YOUR BIRTHDAY
Yes, I check my horoscope. And let's be honest…so do you. But when I check in on my Leo self, I visit astrologer Phil Booth's site!
~ George Stroumboulopoulos
YOUR NEW WEEK AHEAD HOROSCOPE FORECAST WILL BE POSTED BEFORE 12pm ET TODAY.
Here's a clip of one of my Interviews on Strombo's CBC TV Show:
—————————————–
LIVE PERSONAL ONE-TO-ONE ASTROLOGY SESSIONS
Tune into the power of the Stars and you will discover a way to master your challenges and turn your dreams into reality ● Astrology can connect you with your CREATIVE CORE and liberate you from the grip of self-doubt. Say goodbye to fear and hello to CERTAINTY & COURAGE!
TORONTO OFFICE
Meet in person at my downtown Toronto office.
INTERNATIONAL CLIENTS
If you live further afield, no problem! Meet me from anywhere in the world on skype or by telephone.
Please email me for further details: phil@boothstars.com.
—————————————–
BOOTHSTARS DAILY THOUGHT
Monday, March 19, 2018
MAKE A LIST OF YOUR HEARTFELT WISHES
Make sure you look west after sundown for a stunning celestial show. Mercury and Venus are in conjunction hanging low on the western horizon at sunset. Scintillating Venus in the warrior sign of Aries is easy to spot. Mercury in Aries is much fainter and elusive, but still a powerful force nonetheless. Meanwhile, the slender waxing crescent Moon is steadily rising higher with each passing day.
For the Northern Hemisphere, this is a lovely precursor to Tuesday's Spring/Vernal Equinox when day equals night. The light is growing as the Sun rises higher in the sky and chases away the winter.
In the Southern Hemisphere, it will be the Autumn/Fall Equinox when the light is diminishing. Bring on the night and greater introspection.
Either way, the Equinox is a moment of great power. Make your wishes and blow them up to the Sun, the ancient God, Apollo. He is alive and well. He is an unconscious force that influences all the decisions you make.
No matter how big your problems, a solution can be found. Start writing down your wishes on a piece of paper. Beam them up to the Sun with tomorrow's Spring Equinox.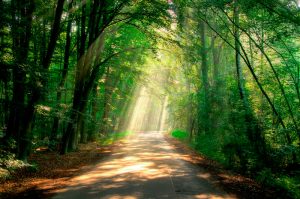 ——————————–

Success consists of going from failure to failure without loss of enthusiasm.
~ Sir Winston Churchill ((1874-1965)
Very little is needed to make a happy life; it is all within yourself, in your way of thinking.
~Marcus Aurelius (Roman Emperor from 161 to 180 AD)

——————————–
—————————————–
Astrology Reports
For an in-depth, detailed and very personal look at yourself, you'll find these computer generated reports very helpful. They are based on your own personal cosmic finger print – that is, your date, time and place of birth. These profound and penetrating reports are the best horoscopes available world-wide. You will be impressed by the clarity and depth of these comprehensive and accurate interpretations.
—————————————–
If today is your birthday
Lick your index finger and stick it up in the air. The wind is changing direction. The times, they are a-changin'. A new fresh breeze is blowing your way. It's an indicator that this next year of your life is going to be a pivotal one. Your view of the horizon is expanding. The power of this positive change will instil confidence and courage. No longer will you doubt yourself. A benevolent celestial force is guiding you to success. By this time next year, all your current worries and concerns will be just a distant memory.
Happy birthday to:
Bruce Willis, 63 ● Glenn Close, 71 ● Ursula Andress, 82 ● Philip Roth, 85 ● Harvey Weinstein, 66.
Born today:
Victoria Wood (1953-2016) ● Wyatt Earp (1848-1929) ● Tommy Cooper (1921-1984)
We are all born with a distinct purpose and an exciting destiny waiting to be fulfilled, but the deafening din of this mad world makes it virtually impossible to correctly get our bearings.

If you need an objective view of a burning issue or require advice in making a major decision, the ancient wisdom of astrology can provide guidance.

With your Date, Time (if you have it) and Place of Birth you can order an Astrology Report or book a Live Personal Reading with Phil.

For more information click on the two buttons below—