May 16th, 2017
BOOTHSTARS DAILY THOUGHT
Tuesday, May 16, 2017
==>Please scroll down for the DAILY THOUGHT <==
Yes, I check my horoscope. And let's be honest…so do you. But when I check in on my Leo self, I visit astrologist Phil Booth's site!
~ George Stroumboulopoulos
—————————————–
LIVE PERSONAL ONE-TO-ONE ASTROLOGY SESSIONS
Tune into the power of the Stars and you will discover a way to master your challenges and turn your dreams into reality ● Astrology can connect you with your CREATIVE CORE and liberate you from the grip of self-doubt. Say goodbye to fear and hello to CERTAINTY & COURAGE!
TORONTO OFFICE
Meet in person at my downtown Toronto office.
INTERNATIONAL CLIENTS
If you live further afield, no problem! Meet me from anywhere in the world on skype or by telephone.
Please email me for further details: phil@boothstars.com.
—————————————–
BOOTHSTARS DAILY THOUGHT
Tuesday, May 16, 2017
GOOD TIME FOR NETWORKING AND SOCIALIZING
The Moon's journey through the merry-go-round of the twelve zodiac signs takes her into sociable Aquarius today. This is a superb time to make good contacts and smooth ruffled feathers with anyone you've fallen out with. The Moon spends about 54 hours per sign. Her journey through Aquarius bodes well for an upbeat and cheerful couple of days.
The new atmosphere will rejuvenate and refresh you like a fine elixir of life. The mood is right for discussing contentious issues and reaching a common consensus. If you have some matters or concerns that need to be brought out into the light of day, now is a good time to address them.
Although troubling situations are agitating the world, it shouldn't prevent you from making progress towards the fulfilment of your most heartfelt dreams. Hermes will guide you well if you stay focussed on your happy vision. Think about things that make you feel good. Don't get sucked into the black hole of problems. A strong positive attitude will bring the inspiration you need to find solutions and put them into action.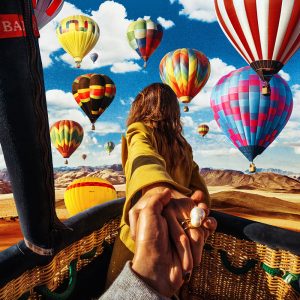 ——————————–
When you arise in the morning, think of what a precious privilege it is to be alive – to breathe, to think, to enjoy, to love.
~Marcus Aurelius (Roman Emperor from 161 to 180 AD)
He who lives in harmony with himself lives in harmony with the universe.
~Marcus Aurelius (Roman Emperor from 161 to 180 AD)
——————————–
—————————————–

A new CROP CIRCLE has appeared in Avebury, Wiltshire, England. This is an exciting drone video of it. And the music is awesome. The Daily Mail reported that there were UFO sightings of light orbs during the night it appeared.
Here's a clip of one of my Interviews on Strombo's CBC TV Show:

Astrology Reports
For an in-depth, detailed and very personal look at yourself, you'll find these computer generated reports very helpful. They are based on your own personal cosmic finger print – that is, your date, time and place of birth. These profound and penetrating reports are the best horoscopes available world-wide. You will be impressed by the clarity and depth of these comprehensive and accurate interpretations.
—————————————–
If today is your birthday
Trouble, here in our Earthly dimension, is never far away. That's the basic rule of the game. We simply must accept this and enjoy the challenges. Your experiences have honed your skills of problem-solving. As a result, you're set up nicely for a big win this year. You are an impeccable warrior in facing challenges. You face them with courage and alacrity. A most auspicious celestial canopy awaits you. You will be blessed with perspicacious insights and the sagacity to make judicious choices. Tantalizing opportunities are queuing up to meet you. It's going to be great.
Happy birthday to:
Megan Fox, 31 ● Pierce Brosnan, 64 ● Tori Spelling, 44 ● Janet Jackson, 51.
Born today:
Liberace (1919-1987) ● Henry Fonda (1905-1982)
We are all born with a distinct purpose and an exciting destiny waiting to be fulfilled, but the deafening din of this mad world makes it virtually impossible to correctly get our bearings.

If you need an objective view of a burning issue or require advice in making a major decision, the ancient wisdom of astrology can provide guidance.

With your Date, Time (if you have it) and Place of Birth you can order an Astrology Report or book a Live Personal Reading with Phil.

For more information click on the two buttons below—