May 17th, 2017
BOOTHSTARS DAILY THOUGHT
Wednesday, May 17, 2017
==>Please scroll down for the DAILY THOUGHT <==
Yes, I check my horoscope. And let's be honest…so do you. But when I check in on my Leo self, I visit astrologist Phil Booth's site!
~ George Stroumboulopoulos
—————————————–
LIVE PERSONAL ONE-TO-ONE ASTROLOGY SESSIONS
Tune into the power of the Stars and you will discover a way to master your challenges and turn your dreams into reality ● Astrology can connect you with your CREATIVE CORE and liberate you from the grip of self-doubt. Say goodbye to fear and hello to CERTAINTY & COURAGE!
TORONTO OFFICE
Meet in person at my downtown Toronto office.
INTERNATIONAL CLIENTS
If you live further afield, no problem! Meet me from anywhere in the world on skype or by telephone.
Please email me for further details: phil@boothstars.com.
—————————————–
BOOTHSTARS DAILY THOUGHT
Wednesday, May 17, 2017
AQUARIUS MOON BRINGS CLARITY AND OBJECTIVITY
The Moon, our Celestial Mother, continues her journey through the sociable sign of Aquarius all day. The Moon spends an average of 54 hours per sign. Her journey through Aquarius will help you socialize, make friends and have fruitful discussions. Although, reaching agreement over contentious issues isn't guaranteed, it is a good time to make progress in that regard.
Aquarius promotes the discovery of truth and openness. What one person sees as the truth is often radically different from another. We each view the world through our own individual window.
What is truth? It's so hard to know. Aquarius is cleaning that window through which you view the world. Tune into your Creative Core and you will see with clarity and objectivity.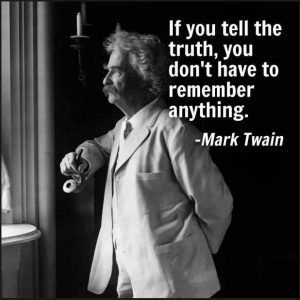 ——————————–
When you arise in the morning, think of what a precious privilege it is to be alive – to breathe, to think, to enjoy, to love.
~Marcus Aurelius (Roman Emperor from 161 to 180 AD)
He who lives in harmony with himself lives in harmony with the universe.
~Marcus Aurelius (Roman Emperor from 161 to 180 AD)
——————————–
—————————————–
A new CROP CIRCLE has appeared in Avebury, Wiltshire, England. This is an exciting drone video of it. And the music is awesome. The Daily Mail reported that there were UFO sightings of light orbs during the night it appeared.
Here's a clip of one of my Interviews on Strombo's CBC TV Show:

The video below is a sample of some of my own personal videos. I will get them rolling again very soon.

—————————————–
Astrology Reports
For an in-depth, detailed and very personal look at yourself, you'll find these computer generated reports very helpful. They are based on your own personal cosmic finger print – that is, your date, time and place of birth. These profound and penetrating reports are the best horoscopes available world-wide. You will be impressed by the clarity and depth of these comprehensive and accurate interpretations.
—————————————–
If today is your birthday
This next year of your life is destined to be a crucial one. The Universe is giving you an opportunity to press the reset button and get a fresh start. An old and jaded way of life is on its way out. Debilitating emotional patterns and burdensome responsibilities will become a thing of the past. The Old World is ending. A New World has just begun. All that was hitherto beyond your reach will move into the realm of possibility. Tantalizing opportunities are queuing up to meet you. The future is yours for the taking.
Happy birthday to:
Craig Ferguson, 55 ● Enya, 56 ● Paul Whitehouse, 59 ● Bob Saget, 61 ● Nikki Reed, 29 ● Sugar Ray Leonard, 61.
Born today:
Maureen O'Sullivan (1911-1998) ● Dennis Hopper (1936-2010) ● Eric Satie (1866-1925)
We are all born with a distinct purpose and an exciting destiny waiting to be fulfilled, but the deafening din of this mad world makes it virtually impossible to correctly get our bearings.

If you need an objective view of a burning issue or require advice in making a major decision, the ancient wisdom of astrology can provide guidance.

With your Date, Time (if you have it) and Place of Birth you can order an Astrology Report or book a Live Personal Reading with Phil.

For more information click on the two buttons below—