May 19th, 2017
BOOTHSTARS DAILY THOUGHT
Friday, May 19, 2017
==>Please scroll down for the DAILY THOUGHT <==
Yes, I check my horoscope. And let's be honest…so do you. But when I check in on my Leo self, I visit astrologist Phil Booth's site!
~ George Stroumboulopoulos
—————————————–
LIVE PERSONAL ONE-TO-ONE ASTROLOGY SESSIONS
Tune into the power of the Stars and you will discover a way to master your challenges and turn your dreams into reality ● Astrology can connect you with your CREATIVE CORE and liberate you from the grip of self-doubt. Say goodbye to fear and hello to CERTAINTY & COURAGE!
TORONTO OFFICE
Meet in person at my downtown Toronto office.
INTERNATIONAL CLIENTS
If you live further afield, no problem! Meet me from anywhere in the world on skype or by telephone.
Please email me for further details: phil@boothstars.com.
—————————————–
BOOTHSTARS DAILY THOUGHT
Friday, May 19, 2017
LIFE WILL BEND TO YOUR WILL
A dynamic connection between Venus and Jupiter will deliver an opportunity to see the truth. This will lead to the resolution of a dilemma. Slow down, if at all possible, and savour a special process you are engaged in. Your own personal judiciary system ruled by Jupiter will make a decision.
There is no need to be fearful. A benevolent force is guiding you. Facts can't be changed, but your attitude towards them can. When you connect with Jupiter, life will bend to your will.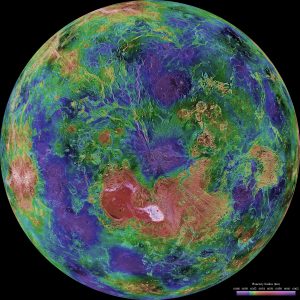 ——————————–
When you arise in the morning, think of what a precious privilege it is to be alive – to breathe, to think, to enjoy, to love.
~Marcus Aurelius (Roman Emperor from 161 to 180 AD)
He who lives in harmony with himself lives in harmony with the universe.
~Marcus Aurelius (Roman Emperor from 161 to 180 AD)
——————————–
A new CROP CIRCLE has appeared in Avebury, Wiltshire, England. This is an exciting drone video of it. And the music is awesome. The Daily Mail reported that there were UFO sightings of light orbs during the night it appeared.

Here's a clip of one of my Interviews on Strombo's CBC TV Show:

—————————————–
The video below is a sample of some of my own personal videos. I will get them rolling again very soon.

Astrology Reports
For an in-depth, detailed and very personal look at yourself, you'll find these computer generated reports very helpful. They are based on your own personal cosmic finger print – that is, your date, time and place of birth. These profound and penetrating reports are the best horoscopes available world-wide. You will be impressed by the clarity and depth of these comprehensive and accurate interpretations.
—————————————–
If today is your birthday
This next year of your life has got gravitas. It's got guts. It's got purpose. There is a sense of supreme importance attached to it. Profound changes for which you've been yearning are coming. Auspicious celestial portents all point towards fulfilment, happiness and peace. Do be specific about what you would like to achieve so as not to squander your power. There's every reason to believe that you will get exactly what you want. The most essential items on your wish list will be procured.
Happy birthday to:
Sam Smith, 25 ● Pete Townshend, 72 ● Grace Jones, 69 ● James Fox, 77.
Born today:
Victoria Wood (1953-2016) ● Ho Chi Minh (1890-1969) ● André the Giant (1946-1993) ● Nora Ephron (1941-2012) ● Malcolm X (1925-1965) ● Ferdinand Magellan (1480-1521) ● Mustafa Kemal Ataturk (1881-1938) ● Pol Pot (1925-1998)
We are all born with a distinct purpose and an exciting destiny waiting to be fulfilled, but the deafening din of this mad world makes it virtually impossible to correctly get our bearings.

If you need an objective view of a burning issue or require advice in making a major decision, the ancient wisdom of astrology can provide guidance.

With your Date, Time (if you have it) and Place of Birth you can order an Astrology Report or book a Live Personal Reading with Phil.

For more information click on the two buttons below—