February 12th, 2018
BOOTHSTARS DAILY THOUGHT
Monday, February 12, 2018
Please scroll down for the
DAILY THOUGHT and
IF TODAY IS YOUR BIRTHDAY
Yes, I check my horoscope. And let's be honest…so do you. But when I check in on my Leo self, I visit astrologer Phil Booth's site!
~ George Stroumboulopoulos
Here's a clip of one of my Interviews on Strombo's CBC TV Show:
—————————————–
LIVE PERSONAL ONE-TO-ONE ASTROLOGY SESSIONS
Tune into the power of the Stars and you will discover a way to master your challenges and turn your dreams into reality ● Astrology can connect you with your CREATIVE CORE and liberate you from the grip of self-doubt. Say goodbye to fear and hello to CERTAINTY & COURAGE!
TORONTO OFFICE
Meet in person at my downtown Toronto office.
INTERNATIONAL CLIENTS
If you live further afield, no problem! Meet me from anywhere in the world on skype or by telephone.
Please email me for further details: phil@boothstars.com.
—————————————–
BOOTHSTARS DAILY THOUGHT
Monday, February 12, 2018
BE AWARE OF YOUR BREATH
Mars bumps into Uranus in a volatile alignment. It may be reflected in the news by some military confrontation, sabre rattling or shock political moves. It's also the kind of alignment that can make tectonic plates shift. Uranus adds an unpredictable and unforeseen quality.
You are likely to feel rushed today. Do your best to stay in control. Move fast if you must, but do not in haste. Be cautious. Be aware of the moment and stop to breathe calmly as often as you can.
If you stay positive, this will be a very constructive day for you. Think lucky and you will attract a pleasant surprise.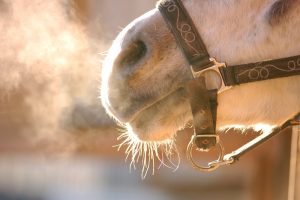 ——————————–

Success consists of going from failure to failure without loss of enthusiasm.
~ Sir Winston Churchill ((1874-1965)
Very little is needed to make a happy life; it is all within yourself, in your way of thinking.
~Marcus Aurelius (Roman Emperor from 161 to 180 AD)

——————————–
—————————————–
Astrology Reports
For an in-depth, detailed and very personal look at yourself, you'll find these computer generated reports very helpful. They are based on your own personal cosmic finger print – that is, your date, time and place of birth. These profound and penetrating reports are the best horoscopes available world-wide. You will be impressed by the clarity and depth of these comprehensive and accurate interpretations.
—————————————–
If today is your birthday
This next year ahead will bring change right where you need it most. The stars are on a mission to help you out. It's been ordained by a celestial order direct from Mt. Olympus. The Universe will nurture and protect your hopes and dreams. As a new healthy frame of mind takes hold, you'll just have to get used to having happiness and good fortune as your constant companions. That shouldn't be too hard to get used to. Anxiety levels will plummet. And serendipitous events will bring meaning, purpose and fortuitous developments into your life. Now I ask you – is that not good? Of course, it is. It's totally amazing.
Happy birthday to:
Christiana Ricci, 38 ● Josh Brolin, 50 ● Michael McDonald, 66.
Born today:
Lorne Green (1915-1987) ● Charles Darwin (1809-1887) ● (1809-1865)
We are all born with a distinct purpose and an exciting destiny waiting to be fulfilled, but the deafening din of this mad world makes it virtually impossible to correctly get our bearings.

If you need an objective view of a burning issue or require advice in making a major decision, the ancient wisdom of astrology can provide guidance.

With your Date, Time (if you have it) and Place of Birth you can order an Astrology Report or book a Live Personal Reading with Phil.

For more information click on the two buttons below—